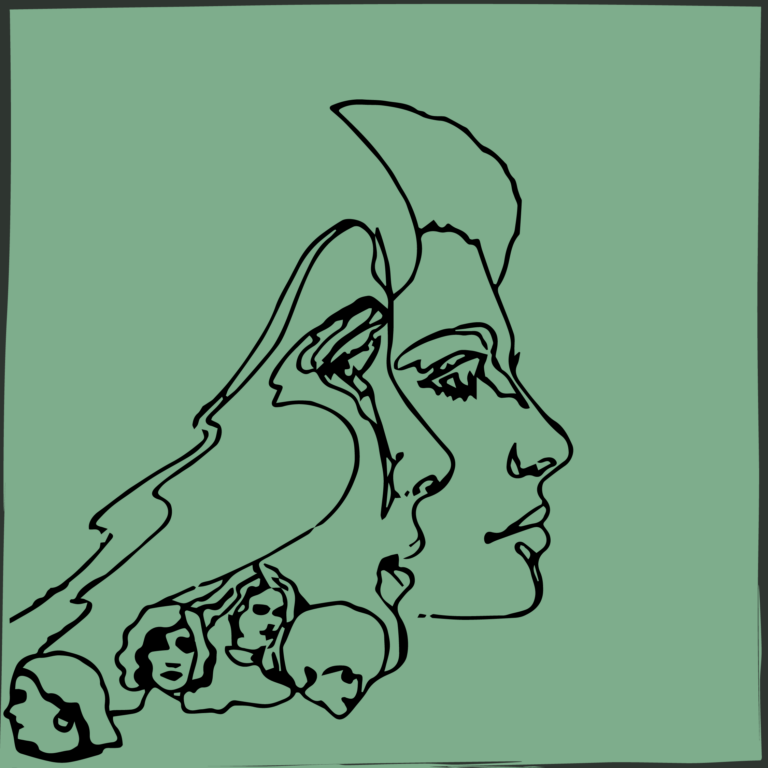 At the end of February, during a staff meeting, we were talking about the history of Career Transitions, and it became clear that over the years no one has documented our entire history. As I began diving into our history, right away I found that Career Transitions started as a Displaced Homemaker Program called Women In Transition (WIT). With March dedicated to Women's History Month, it felt meant to be to travel back to 1981 to learn and celebrate our organization's place in women's history. To learn our history, from past to present, I spent the last month interviewing previous employees and board members.
Our story begins prior to Women In Transition's inception. In the 70s, as the Women's Rights Movement was taking place, part of that movement was aimed at supporting displaced homemakers. In 1975, the term "displaced homemaker" was coined by women's rights activist Tish Sommers. Sommers was recently divorced and had been out of the workforce for years while she was raising her children. She needed to re-enter the workforce, but employers didn't want to hire her with such a large gap in her resume. She needed support, fast, but had nowhere to turn. Sommers and her allies began working to pass state and federal legislation that created displaced homemaker centers around the United States. Eventually, this movement made its way to Montana, and into our story here at Career Transitions.
Nationwide, the Comprehensive Employment and Training Act was passed in 1978 and included displaced homemaker legislation. Here in Bozeman, Montana, our own Displaced Homemaker program was conceived in 1981. I wasn't able to track down exact information about how Women In Transition (WIT) was exactly formed. However, we do know that Lynn Robson was working on a small employment grant for women. This grant, and Lynn, played a large role in forming WIT. Montana eventually passed its own Displaced Homemaker Program in 1983. From 1981 to 1989, WIT served women in our community that were heads of the household for one reason or another.
To give perspective on whom Women In Transition was supporting, it is important to understand our society in the United States in the early 80s. The displaced homemaker programs were for women who had lost their means of support. The Women's Rights Movement helped women into the workforce, but during this time, a woman's main job was to stay home and raise a family. Imagine finding yourself in a situation where you have been staying home to raise your children and then suddenly your husband dies, becomes disabled, or you get divorced. There were also women who were single mothers trying to support their families. Now, you are missing years of work from your resume, and at the time it could prove difficult for a single woman to even obtain a housing rental or a checking account because that was the job of a husband. Let's not forget about childcare, which is still a barrier we are faced with today. After years of being out of the workforce, it made it almost impossible for a woman to re-enter. Robson, along with staff and board members were facing these same issues in their personal lives while they were working to assist and support clients who were also dealing with the same difficulties. Because of this, it provided them with the insights to create programs that made an enormous impact on their lives and women in the Gallatin Valley.
Housed originally in the Bozeman Hotel, WIT offered a 5-week training program. This short-term training program provided transferable skills so women could re-enter the workforce in a timely manner. An associate degree, certificate program, and especially a four-year college degree took too much time and money. The program WIT provided was structured where the mornings were spent developing public and, on the job speaking skills, soft skills, goal setting, assessments, interview skills, and how to dress for the job. The afternoons were computer focused. At the time, computers were new to the workplace, and becoming a necessary skill for jobs. Participants learned basic computer skills, used floppy discs (who remembers those?!), and developed cover letters, resumes, and how to request references. Much of the funding for these programs were federal and state grants and to grow and continue receiving funding, a major change took place.
In 1989, WIT changed its name to Career Transitions. As federal and state grants were directed toward gender equality, it was necessary to offer training programs to everyone. Prior to this change, WIT was already offering a class called "Men's Choices" which focused on the needs of single fathers. Over the years, Career Transitions has been led by many inspirational women that have worked tirelessly to support individuals and families in our community to empower them to see their full potential. We have always been a women-driven non-profit that sees the needs of the community and develops programs and opportunities to fill that need.
As we wrap up Women's History Month, it has been incredible to learn how Career Transitions has played such a large role in our community. The women who worked at Women in Transition and then Career Transitions have equally grown from the efforts of the women who started, grew, and continue to sustain our organization. We could not have learned about our history without the help of the following incredible women. A BIG THANK YOU to former Executive Director Estela Villañova, former Executive Director Darla Joyner, former employee Kristi Wetsch, former board member Cheri Mann, and former board member Brenda Boyd Cooper. You have all been such an integral part of Career Transitions!
Written By Emma Heller
References:
[1] Kahn, S. (2020, September 4). A forgotten campaign to support 'displaced homemakers' may help women today. The Washington Post. https://www.washingtonpost.com/outlook/2020/09/04/forgotten-campaign-support-displaced-homemakers-may-help-women-today/
[2] Sands, D. (2001, August 9). Catherine Lynn Robson Interview, August 9, 2001. Montana Feminist History Oral History Project. https://scholarworks.umt.edu/mtfeminist/45/